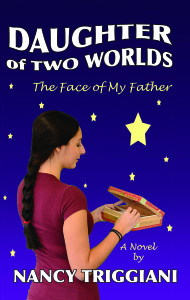 Book Details
11.99
378 pages
ISBN 978-0-99620180-0-3
Tightening her fist around a crumpling envelope marked, "Return to Sender," strong-willed Jo vows to never give up her search for the one person who could forever change her life. Born out of wedlock on the Winding Creek Indian Reservation, Jo is tired of living in fear of her abusive alcoholic stepfather. Secretly, Jo seeks the help of her Grandpa Charlie, who shuffles into his bedroom, returning with an old cigar box, confident clues to their quest lie inside. Before long, Jo finds herself navigating a new life in a wealthy northern New Jersey suburb, where her two worlds clash but also intertwine. Enduring cultural and racial conflicts, Jo becomes torn between her two worlds, struggling to find their common ground, and her own identity within.
Price: $11.99 plus $4.99 shipping and handling.  NJ Sales Tax of 7% will be added to orders with New Jersey shipping addresses.